WP's HP: HOME | Hilfe? ~ Help? | Anny Duperey (Deutsch) ~ Anny Duperey (English) ~ [Anny Duperey Show]

---
WP's Anny Duperey Show
dans
Pas folle la guêpe

Marthe - the vamp

Pas folle la guêpe, 1972






Enchanting and fascinating Marthe in Pas folle la guêpe, Engl.: Just a matter of time.
Die zauberhafte und faszinierende Marthe in Nur eine Frage der Zeit.
dans
Un éléphant ça trompe énormément

Anny Duperey - Pardon mon Affaire, 1976

Die Frau in Rot

Anny Duperey - Ein Elefant irrt sich gewaltig, 1976

Woman in Red

Enjoy THE scene from Pardon mon Affaire.
Das ist DIE Szene aus Ein Elefant irrt sich gewaltig.

Anny 'n motion: Dancing Queen
dans
La Guerre de Troie n'aura pas lieu
Eye catching apple of discord - Beautiful Helen of Troy in No War in Troy or Tiger at the Gates.
Der ins Auge springende Zankapfel - die Schöne Helena in Der Trojanische Krieg findet nicht statt.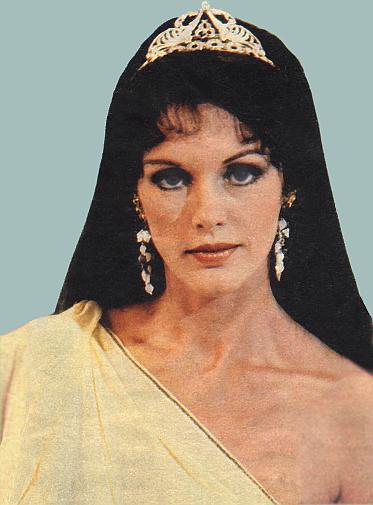 Janine Brillet, Télé-7-Jours, Paris:

»The dramatic performances are magnificent at all: One couldn't have imagined a better one as Hélène - downright the symbol of beauty - than Anny Duperey.«

»Die schauspielerischen Leistungen sind rundherum glanzvoll: Man hätte sich als Helena - das Sinnbild der Schönheit schlechthin - keine bessere vorstellen können als Anny Duperey.«
German TV magazine GONG 15/1982, April 18th 1982

Hélène d'Troie, 1981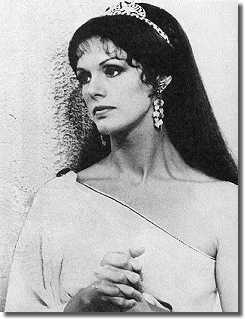 Belle Hélène - sum of beauty
dans
Le démon dans l'île
Extraordinary occurrences around fascinating Dr. Gabrielle Martin in The Demon of the Island.
Dramatische Ereignisse um die faszinierende Dr. Gabrielle Martin in Der Dämon der Insel.

Best actress Fantasporto; prix du suspense, Avoriaz, 1983

Anny Duperey, 1982
dans
La Seconde
Elegant ladylike and most beautiful as Fanny in Colette II.
Damenhaft elegant und wunderschön als Fanny in Die Andere.

Anny Duperey like a painting - bildschön

Anny Duperey, 1990
dans
La Grande Librairie: Au Théâtre du Rond-Point
Evening with family Duperey/Giraudeau. (Bernard Giraudeau has unfortunately passed away in 2010 yet.)
Der Abend mit Familie Duperey/Giraudeau. (Bernard Giraudeau ist leider schon 2010 verschieden.)

Anny Duperey as herself, December 22nd 2011; (together on stage with daughter Sara Giraudeau and son Gaël Giraudeau)
---
©WP (1998 -) 2018
anny_duperey.html
Update: V9.1, 2018-03-02