WP's HP: HOME | SloMo: [Links] ~ FAQ ~ Info ~ Tips ~ Data ~ Clips | ??? ~ HYCAM ~ Freq. ~ Focus Calculator ~ Trigger ~ Image RAM | Help? |Deutsch

---
WP's High-speed Imaging Links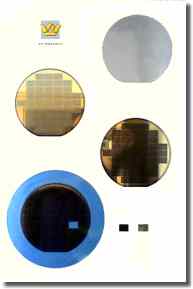 CAM 2000 CMOS APS sensor
with over 100 000 frames/sec
Evidently many high-speed camera systems use OEM materials of a couple of manufacturers. That's valid for film and CCD/CMOS systems. Especially in industrial digital high-speed camera systems the former PB-MV13 sensor of Photobit, owned by Micron and recently by Aptina as MT9M413C36STC/M (and its successors), is a very common sight. It is easy to identify its specification behind the system descriptions. Also one can find the Fillfactory/Cypress Lupa 1300 and its successors (... -2). Perhaps may be also interesting - the CMOSIS CMV8000. Only a few companies are able to develop or get developed their own camera sensors.
By the way: Often the companies offer a more or less broad mixture of systems and equipment - not just only either film or sensor cameras.

Here only an incomplete, non-exhausting and not representative, but maybe subjective list. Just one selection criterion has been whether some sample sequences or photos are shown. There is no validation of corresponding appliances related with, not in the least. Of course, one will find more, if one searches with »high-speed photography«, »high-speed camera« or comparable terms in the Internet.
Meanwhile some laboratory set-ups with appropriate image processing have already entered the trillion frames per second region.
High-speed photography
Basics
Manufacturers and service providers
High-speed film and video
Basics
Users
Service providers
Manufacturers (often service providers, too)


Four decades high-speed cameras
High-speed film cameras
CCD and CMOS high-speed cameras
High-end manufacturers
Empiric »usual suspects« for professional high-end applications, especially in crash test applications
Control and motion analysis software
Existing software for control and motion analysis of/with high-speed cameras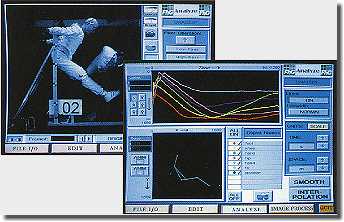 Trajectory evaluation: translation, rotation,
velocity, acceleration and stick-figure animation
Slow motion cameras for consumers
---
©WP (1998 -) 2018
http://www.fen-net.de/walter.preiss/e/slomolnk.html
Update: V9.1, 2018-02-28